A single source of unmatched quality ultramarine blue since 1950...

About Us

We came into effect with a vision to provide the best synthetic form of Lazurite- "Ultramarine Blue"; a popular product widely used in daily life utility products. Our company Jagan Nath Dholan Dass established in the year 1990, is an eminent manufacturer, exporter and supplier of Ultramarine Blue. Known to be an excellent white corrector, neutralizing yellowish shades, our product marketed under the brand "Neelkanth Neel" is widely appreciated in many fields of application such as detergents, plastics, paints and more. Being aware of the popular usage of our product, we have ever remained dedicated towards maintaining the quality. Apart from Ultramarine Blue, we also deal in Steel Wire Rope, PVC Wire Rope, Steel Wire Accessories and Wire Rope Accessories. Over the years, we have built a rock solid impression on our customers' mind through the practice of transparent and healthy trade practices. We are the most popular brand in northern India. As a company dedicated to serve its customers, we consistently try to incorporate their valuable feedback and suggestions into practice and always strive to make positive improvisations in our product.

Our Product

Nearing a period of six long decades, we, at Jagan Nath Dholan Dass, have only tried to diversify ourselves with the changing times via manufacturing our product- Ultramarine Blue that is extremely safe, environmental friendly & non-hazardous. Owing to these characteristics, this blue pigment covers a broad range different applications


Applications of Our Product

Due to the unique characteristics and functioning, Ultramarine Blue has various usages in distinct industries. The major applications of this consumer friendly pigment are observed in:
Plastics & Rubber Industry

Paints & Coatings Industry

Cement and Construction Industry

Soaps & Detergents, Toiletries & Cosmetics Industry

Artists' Colors Industry

Ink Industry

Paper Industry.

Advantages

There are various advantages that Ultramarine Blue possesses over other regular organic pigments and dyes, including:

It possesses an excellent heat stability up to 350C
It is non-migratory/non-bleeding pigment
It has excellent light-fastness
It does not cause distortion in polyolefins.
Infrastructure

Jagan Nath Dholan Dass, has, with growing years, developed an impressive infrastructure which is complete with the latest, cutting of the edge technology and hardworking & dedicated workforce. The machines at our factory are all designed with only the latest technical expertise and are highly reliable. Our personnel are all highly qualified and dedicated and can adapt themselves very well to work efficiently even in pressurizing conditions. They closely keep a check over our product's synthetic manufacturing process and possibility for close control over its physical, chemical, and color characteristics, enabling the production of distinct types of blue pigment. These extreme efforts enable our company's blue pigment to hold added advantages over other organic pigments and dyes manufacturers.

Moreover, we also offer:
Steel Wire Rope
PVC Wire Rope
Steel Wire Accessories
Wire Rope Accessories.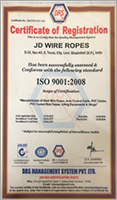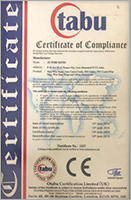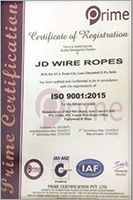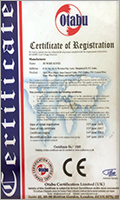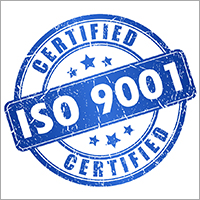 Read More